Welcome to
Los Alamitos Pediatrics Medical Group, Inc.
When you visit our Los Alamitos pediatric medical office, your child's health is our top priority. Our entire pediatric team is dedicated to providing your son and/or daughter with a personalized, comprehensive care that they deserve.
Welcome to Los Alamitos Pediatrics
Part of our commitment in serving our pediatric patients includes providing information to you as the parent to help you make more informed decisions about your child's health care needs. Please browse through our website and be sure to give us a call if you have any questions or would like to schedule an appointment.
Well Visits
To schedule a well-visit or a future appointment, call (562) 598-4848.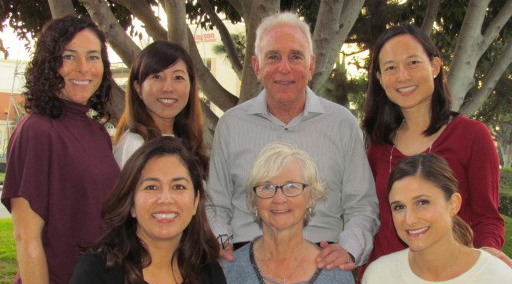 Our Providers
To schedule a well-visit or a future appointment, call (562) 598-4848.
After-Hours Care
Please call and follow the prompts to reach our after-hours provider.
Mental Health Care
CHOC's Mental Health Education Program (MHEP) provide educational sessions. View fall 2021 schedule.
Now Welcoming New Patients
View our new patient guide to help you schedule and prepare for your first appointment.
Stay Connected
Receive updates from our office and parenting tips to help you keep your child healthy.
COVID-19 Vaccine
CHOC has opened a COVID-19 Vaccine Clinic on Orange campus.
Please call our office for help making an appointment, or call the CHOC Vaccine Call Center (Monday – Friday, 9 a.m. – 5 p.m.) at (714) 509-4668.
We are excited to offer the Pfizer BioNTech pediatric COVID-19 vaccine to our eligible patients. Children do get COVID-19, including "long-haul COVID." Tragically, we have also seen pediatric hospitalizations and deaths. In addition to the impact on their physical health, the virus has had significant mental, social, and developmental consequences for kids.
The COVID-19 vaccine, which is safe and effective, now offers the same protection for children that vaccinated adults have been able to enjoy. The ability to vaccinate kids marks a milestone achievement in our fight against this global pandemic.
While we fully endorse all standard vaccines and the COVID-19 vaccine, our patients are not required to be vaccinated against COVID-19 to be seen in our office. Our providers are always available to address any questions our families have about the vaccine and remain committed to providing the best possible care to children.